The Commissioning Mass for our Family of Parishes took place on Sunday, Nov. 27 at 3:00 pm at St. Kateri. Bishop Battersby celebrated Mass and our Parish priests, Fr. Terry Kerner, Fr. David Lesniak, Fr. Gregory Deters and Fr. Zbigniew Grankowski were commissioned as our team of priests "In Solidum". The new name was announced for our family: The Rouge Family of Parishes.
To view a video of the Commissioning Mass, click HERE.
For more information on our Family of Parishes, click HERE.
Commissioning Mass for our Family of Parishes
Online Mass from St. Alphonsus – St. Clement
We are thankful that so many parishioners are returning to mass. For those who are unable to attend mass in person we are continuing to livestream mass every weekend so you can remain connected with our parish family by participating in the mass online.
The 4:00 PM Saturday and 9:00 AM Sunday masses can be seen on our YouTube channel. To view the current week's masses or previously recorded masses click below for links to the livestream mass:
---
St Vincent de Paul Holiday Food Distribution
The St. Alphonsus-St. Clement SVdP will again distribute food boxes to our neighbors in need for Thanksgiving and Christmas. To ensure we receive the food items that are most in need, we ask that you donate the following items based on your last name, as follows:
If your last name beings with: Please bring:
A - F Canned Fruits, Vegetables, Peanut Butter & Jelly
G - L Bagged Rice, Instant Potatoes, Hot & Cold Cereal
M - S Canned Soups (meat & vegetarian, Tuna, Chicken
T - Z Spaghetti, Spaghetti Sauce, Macaroni & Cheese
Please place your non-perishable, non-expired food items in the collection barrel located in the vestibule of the church.
---
St. Vincent de Paul Christmas Giving Program
The St. Alphonsus-St. Clement SVDP will again provide gift cards to the needy this Christmas. Last year we gave out approximately 80 gift cards valued at $50 each for children 16 and under, as well as cards for transitioning convicts through the Justice Initiative program. The generosity of our parishioners in support of this effort was overwhelming and is greatly appreciated! If you wish to participate in this program, please purchase one or more gift cards from VISA, Meijer, Target or Walmart, and drop them in the SVDP poor box or at the parish office. If you prefer not to shop at all, you can make a monetary donation instead. Simply put a check or cash in an envelope labeled 'Christmas gift cards' and leave it in the poor box or office. Please have your donations in by Sunday, December 4 so we can start planning the distribution.
In addition to the gift cards, we will be collecting donations for Franciscan Ministries and St. Aloysius, both of which serve the homeless in the Detroit area. Items requested are:
Hoodies: L, XL, XXL, XXXL, Heavy Winter Coats: Men's and Women's, Sizes L through 4X, Winter Boots: Men's and Women's, Sizes 9 - 14, Sleeping Bags for extreme cold weather, White Tube Sox: They go through thousands of these each month! Hand, Toe and Body Warmers, Knit Pullover Hats, Gloves made for very cold weather, Men's and Women's Sizes; Hygiene Kit Items: moist towelettes, lip balm, soap, shampoo, comb, toothbrush & toothpaste, disposable razors, feminine products.
Please deposit your donations in the large box in the church vestibule by Sunday, December 11. Let's help the homeless keep a little warmer this winter!
---
Veterans Christmas Stockings
Our parish LIFT Sociality will be collecting items that will be used to stuff Christmas Stockings for our hospitalized Veterans. These stockings are passed out over the holidays to hospitalized veterans, both men and women.
Items needed are: Travel size items- toothpaste, shampoo, hand soap, hand cream, combs, (
Please NO razors) puzzle books-sudoku, crossword, word search, etc. pencils, pens, playing cards, individual size snacks- crackers, cookies, fruit snacks, gum, hard candy Instant coffee packets, instant hot chocolate packets, tea bags. These items may be placed in the box marked "Veteran's Items", at the back of the Church. Please bring any items to Church, or items may be dropped off at the parish office by Dec. 5"".
On behalf of our hospitalized veterans, Thank you. LIFT (Ladies in Faith Together) Sociality
---
---
CSA 2022
Thank you to the 21% who have already made a 2022 CSA pledge that brings the parish 66% toward its CSA target of $41,346 as this ensures we Fuel the Mission to witness Christ as His disciples. Fr. Kerner & Fr. Deters are asking the remaining parishioners to join them in contributing to this year's Catholic Services Appeal. Any gifts we receive over our target will be returned to the parish in full without assessment. We plan to use our CSA refund to repair the concrete around the church, fix the chronic church roof leaks and address interior church water damage. If, however, we do not meet this target, we will have to make up the shortfall from our general fund. Last year 24% contributed to the CSA. Can we double the participation this year?
If you are still prayerfully considering your CSA pledge, you may mail your completed pledge card in the pre-addressed envelope that is provide you. You may also pledge your gift to our parish campaign by giving online at givecsa.org. If you need information or have questions about the Catholic Services Appeal, please call the parish office or Archdiocese Donor Services at (313) 596-7400.
Thank you again for helping to Fuel the Mission to witness Christ.
Click below for more information.
---
From the Moderator
From the Moderator by Fr. Terry Kerner
Click HERE to read the September update and previous articles.
---
School Buildings Update
Click HERE for an update on the status of the school buildings project.
---
Thanksgiving
We would like to wish you and your family a very happy and blessed Thanksgiving! Wishing you the gift of faith and the blessing of hope this Thanksgiving Day. We gather this day to be thankful for what we have, for the family we love, the friends we cherish and for the blessings that come from God.
Thanksgiving Day Mass will be at 9:00 am at St. Alphonsus-St. Clement parish.
The parish office will be closed Thursday, Nov. 24, Friday, Nov. 25 and will reopen on Monday, Nov. 28 at 9:00 am.
Thanksgiving Prayer
God, our Father, we are so grateful for all that You have done. You have given us life, health, strength, and purpose. You have gone before us every day and protected us in all our endeavors. You've ensured that we had enough food to eat and a place to lay our heads. You have surrounded us with friends and family, and we want to say thank You for them. Every good and perfect gift that we have comes from You and we give You glory. May we always be grateful for Your blessings, in Jesus' name we pray, Amen.
---
Proposal 3 Information
Premier Theater Showing "The Chosen"
Season 3, Episodes 1 and 2 4 days only:
Friday, Nov. 18 - Tuesday, Nov. 22. The film is being shown at several local theaters. Go to FathomEvents.com for information on theaters, times and tickets. To view the trailer, go to "The Chosen Season 3 Trailer". If you do not have access to a computer, Contact Pat Urban 313-359-0461 for assistance in purchasing tickets.
The Chosen is an inspirational way to enter the Advent and Christmas Seasons. The biblically and historically based series portrays Jesus as he begins his ministry, calls his disciples and proclaims his message to the people. The characters are provided backstories that makes them more "down to earth" and easy to identify with. Join us for this very hopeful film during these times of division and uncertainty.
---
Rosary
---
Greetings from Kenya
Click HERE for an update from Fr. Linus in Kenya.
---
Events
Office Hours
ST- ALPHONSUS~ST. CLEMENT PARISH
Parish Office: 7469 Calhoun St., Dearborn, MI 48126
Phone: (313) 581-5218 ~ 581-7495
Fax: (313) 581-4233
Email:
[email protected]
OFFICE HOURS:
Monday – Thursday
9:00AM - 3:00 PM
Friday
9:00 AM – 12:00 Noon
Church address: 13540 Gould St., Dearborn, MI 48126
ALLEGRIA VILLAGE CHAPEL (formerly Henry Ford Village):
15101 Ford Rd., Dearborn, MI 48126
Phone: (313) 846-7712 ext. 1121
Mass Times
WEEKEND MASS TIMES
St. Alphonsus ~ St. Clement

Saturday 4:00 pm (Confessions @ 3pm)
Sunday 9:00 am & 11:00 am

Saturday 6:00 pm
@ Allegria Village Chapel (formerly Henry Ford Village)

WEEKDAY MASS TIMES

Monday 8:30 am
Tuesday 8:30 am

Thursday 8:30 am
Friday 8:30 am
Our Priests
Associate Pastor
Fr. Linus Farewell, January 2022
Weekly Readings
Weekly reading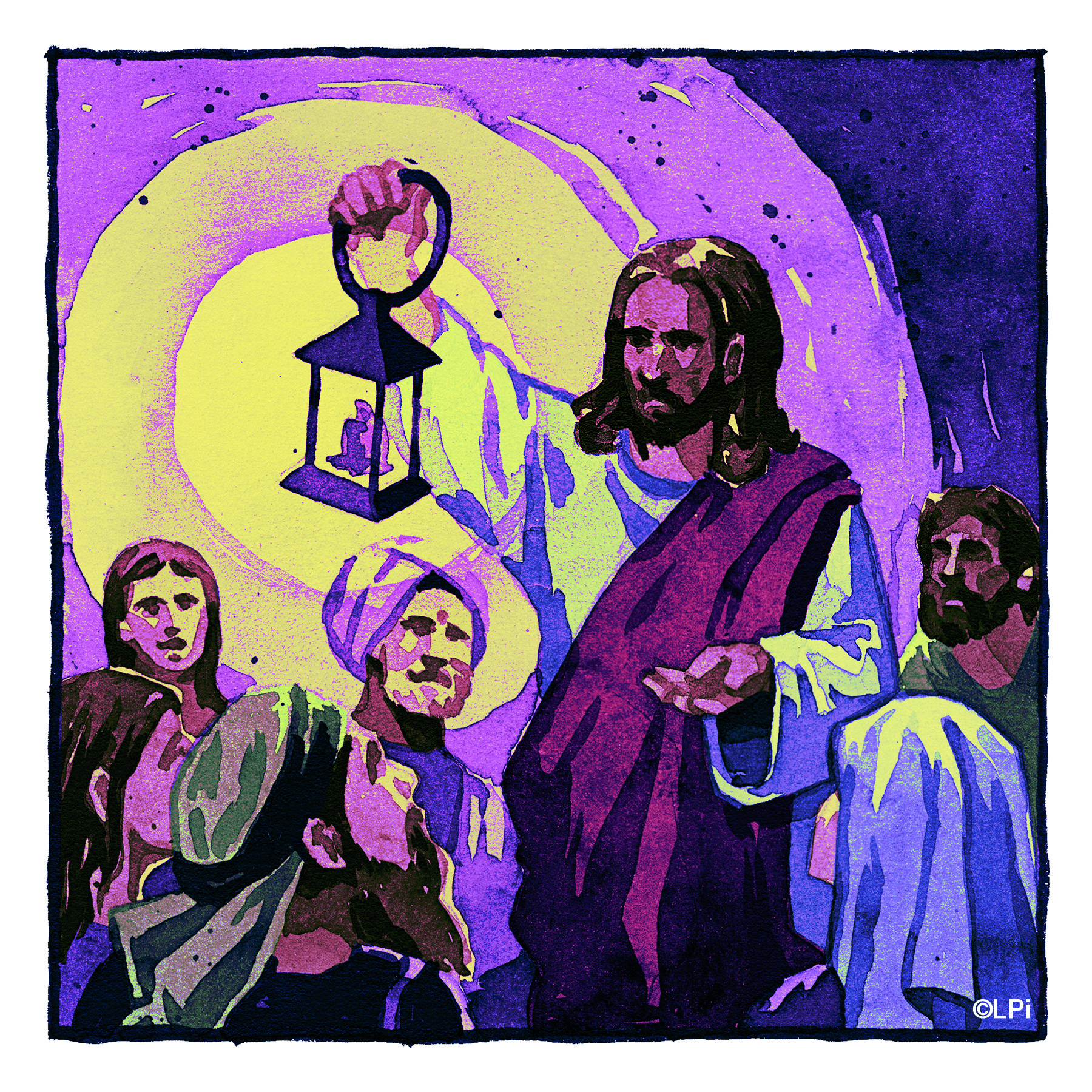 Weekly reading
Readings for the week of November 27, 2022
© Liturgical Publications Inc
Saint of the Day
11/29/22 7:00 am
11/28/22 7:00 am
11/27/22 7:00 am