Church Parking
During the demolition of the school and convent, the parking lot will be closed for your safety. Please park at Fr. Yagley Hall and enter the church from the cemetery side.
We apologize for the temporary inconvenience and thank you for your patience.
---
Effective July 2, 2023, the 9:00 AM and 11:00 AM Sunday Masses at St. Alphonsus Church will be eliminated and replaced by a 10:00 AM Mass. Scheduled Sunday 9:00 AM and 11:00 AM Mass intentions will be transferred to the 10:00 AM Mass. The 4:00 PM Saturday Masses is not impacted by this change. Click HERE for more information.
---
Online Mass from St. Alphonsus – St. Clement
We are thankful that so many parishioners are returning to mass. For those who are unable to attend mass in person we are continuing to livestream mass every weekend so you can remain connected with our parish family by participating in the mass online.
The 4:00 PM Saturday and 10:00 AM Sunday masses can be seen on our YouTube channel. To view the current week's masses or previously recorded masses click below for links to the livestream mass:
---
Catholic Services Appeal 2023
Parish Target $38,881
Pledged as of Sept. 18 $34,904
Amount to Meet Target $3,977
Church Roof Repairs $30,000
Shortfall $33,977
26% (90 households out of 352) have pledged and average of $387 to the CSA 2023 campaign. Thank you for your generosity. The remaining parishioners are requested to reflect on God's blessings both seen and unseen in their lives and make a CSA pledge. The hope is to exceed the parish target by $30,000 to pay for critical Church roof repairs. If you have not received the CSA mailings from the Archdiocese of Detroit and/or the Parish, please contact the Parish Office to request a pledge sheet.
---
St. Vincent de Paul Friends Walk
The Annual Friends Walk, sponsored by the Society of St. Vincent de Paul, will be held on Saturday, September 30 on Belle Isle Park in Detroit. The event is a unique national fundraising effort designed to raise awareness of the challenges faced by the nation's poor. All funds raised locally will be used here in our community in direct service to those in need.
Representatives from the St. Vincent de Paul Society will be in the vestibule of the church after each Mass on September 16, 17, 23 and 24 to take donations and sign up participants for the 3-mile route. Please stop by to pick up a flyer, volunteer to walk or contribute to this worthy cause. Or simply drop your donation in one of the poor boxes at a church exit. Please click HERE for the event flyer with additional information. Thank you for your generosity and support!
---
---
Where We're At - September 17, 2023 - by Fr. Terry Kerner, Administrator/Moderator
All the fencing around the demolition site will soon be taken down and the heavy equipment removed. I think we can all appreciate the size of the property the parish was given over 170 years ago! It is a gift we can all take pride in and appreciate our responsibility for its stewardship. In the weeks and months ahead, several things will be happening on the property. Though a great deal of the parking lot was destroyed by the demolition work, what remains will be swept and temporary striping applied. (The parish plan was always to replace the current parking lot with a new one. We look forward to doing this over winter, when contract's bids are usually more reasonable). I am sure the added parking will be welcomed! We inquired, from the City, as to when they would start work on our streets and sidewalks, as they have already done in several other parts of the City. They said: "Not before 2024 and not after 2025". We can only hope and wait. Besides the temporary repair of the parking lot, there will be trimming of a few trees on the site. Special attention will be paid to the black walnut tree standing guard on the site of the old high school. We, also, look forward to having the flag pole reconditioned to fly our country's flag once again. Other plans for the high school footprint will be shared in the weeks ahead.
---
St. Alphonsus Legacy Gardens - Preliminary concept - July 2023 - By Fr. Terry Kerner
Click HERE for the latest update.
---
Weekday Morning Mass - Sept. 18 - 22.
Fr. Greg will be attending the Priest's Yearly Convocation. There will not be daily Mass from Sept. 18 through Sept. 22.
---
Music Notes from the Desk of Adam Morency
With Labor Day behind us, school is back in session for the kids, it's safe to mention that music ministry ministries are back in session too. I remind you that here at St. Alphonsus-St. Clement Parish, we continue to hold audition meetings for new and returning cantors. A reminder that the cantor leads the responsorial psalm and the gospel acclamation at Mass, they are also encouraged and invited to sing on any of the hymns and ordinary sung parts of the Mass. Please contact the parish office and leave a message for me or please see me after Mass.
St. Augustine Hippo has three quotes on singing, "The one who sings, prays twice", "Cantare amantis est...Singing belongs to one who loves" and "Singing is a lover's thing". I invite you to prayerfully consider joining either one or both music ministries opportunities here at St. Alphonsus-St. Clement Parish. Keep Singing!
Adam Morency Director of Music Ministries/Organist
---
St. Alphonsus Library – August 2023 Update
Two truckloads of books from the high school library were recently loaded to be taken to Chicago where they will be shipped to Nigeria. The books were discovered last October in boxes in a storage room in the activities building of the school, along with quite a few textbooks that were left behind by the charter school. It was estimated that there were over 200 boxes containing over 9,000 books. A new home for the books was sought before they were lost in the demolition of the school buildings. Fr. Anthony Kote-Witah, one of the Capuchin priests who had been assisting at our Sunday Masses was collecting book donations to establish a library at an orphanage he is building in his homeland in Nigeria. After arrangements were made to donate the library books, they were moved out of the school to Fr. Yagley Hall for temporary storage. Over the past few months, volunteers helped wrap the boxes in plastic for shipment. Thanks go out to members of the parish, alumni and Knights of Columbus for their help with this project. To view photos of the project click HERE. To read more, click HERE.

To learn more about Fr. Anthony and his orphanage project visit: theogonishepherdfoundation.org
---
Rosary
---
Office Hours
ST- ALPHONSUS~ST. CLEMENT PARISH
Parish Office: 7469 Calhoun St., Dearborn, MI 48126
Phone: (313) 581-5218 ~ 581-7495
Fax: (313) 581-4233
Email:
[email protected]
OFFICE HOURS:
Monday – Thursday
9:00AM - 3:00 PM
Friday
9:00 AM – 12:00 Noon
Church address: 13540 Gould St., Dearborn, MI 48126
ALLEGRIA VILLAGE CHAPEL (formerly Henry Ford Village):
15101 Ford Rd., Dearborn, MI 48126
Phone: (313) 846-7712 ext. 1121
Mass Times
WEEKEND MASS TIMES
St. Alphonsus ~ St. Clement

Saturday 4:00 pm (Confessions @ 3pm)
Sunday 10:00 am

Saturday 6:00 pm
@ Allegria Village Chapel (formerly Henry Ford Village)

WEEKDAY MASS TIMES

Monday 8:30 am
Tuesday 8:30 am

Thursday 8:30 am
Friday 8:30 am
Our Priests
Administrator

Associate Pastor
Weekly Readings
Weekly reading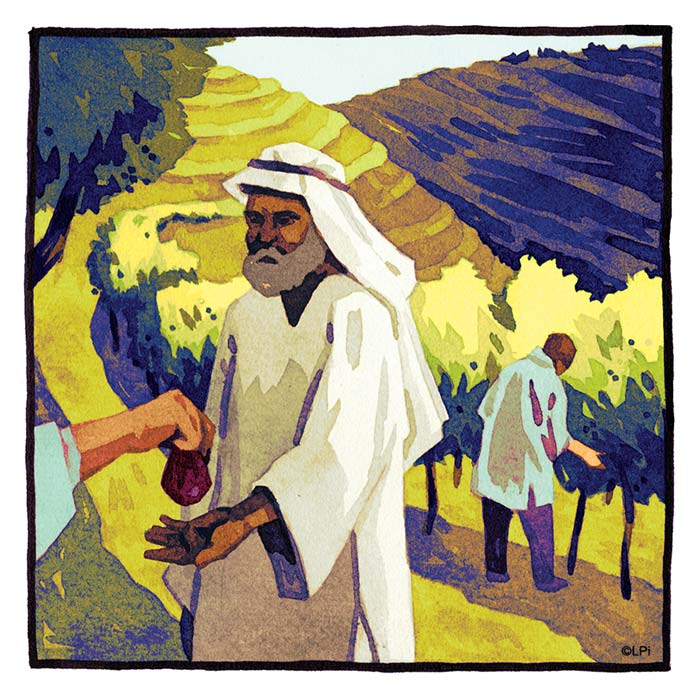 Weekly reading
Readings for the week of September 24, 2023
© Liturgical Publications Inc
Saint of the Day
09/28/23 6:00 am
09/27/23 6:00 am
09/26/23 6:00 am