Weekend Mass Times at St. Alphonsus~St. Clement Church:
Saturday 4:00 pm and Sunday 10:00 am
Limited parking is available in the church lot. However, the parking lot surface is uneven and walking may be difficult. You are encouraged to continue parking at Fr. Yagley Hall. Complete renovation of the parking lot will take place in the spring. We apologize for the temporary inconvenience and thank you for your patience.
---
Online Mass from St. Alphonsus – St. Clement
We are thankful that so many parishioners are returning to mass. For those who are unable to attend mass in person we are continuing to livestream mass every weekend so you can remain connected with our parish family by participating in the mass online.
The 4:00 PM Saturday and 10:00 AM Sunday masses can be seen on our YouTube channel. To view the current week's masses or previously recorded masses click below for links to the livestream mass:
---
---
Catholic Services Appeal 2023
Parish Target $38,881
Pledged as of Nov. 3 $39,077
Amount Over Target $196
Church Roof Repairs $30,000
Goal $68,881
30% (91 households out of 308) have pledged an average of $429 to the CSA 2023 campaign. Thank you for your generosity. The remaining parishioners are requested to reflect on God's blessings both seen and unseen in their lives and make a CSA pledge. Any additional amount over the Target will be returned to the parish, without assessment and applied to the Church roof repairs. If you have not received the CSA mailings from the Archdiocese of Detroit and/or the Parish, please contact the Parish Office to request a pledge sheet.
---
Where We're At - November 26, 2023 - by Fr. Terry Kerner, Administrator/Moderator
I hope everyone enjoyed a Blessed Thanksgiving and now we can look forward to Christmas. Note, Bishop Battersby, with Fr. Greg, will be celebrating the 4:00 pm Mass on Christmas Eve. There are many opportunities, during the holidays, to invite your family members to attend Mass with you and enjoy the beautiful decorations in our most stunning church. Mark your calendar for Epiphany's open house at each of the churches in our Family of Parishes. Besides St. Alphonsus-St. Clement, St. Barbara St. Kateri and St. Maria Goretti, will all keep the doors open for you until 3:00 pm to enjoy the Christmas decorations adorning all our churches.
---
St. Alphonsus Heritage Garden - Preliminary concept - July 2023 - By Fr. Terry Kerner
Click HERE for the latest update.
---
---
St. Alphonsus Library

A story about the books from our library was recently featured on WDIV Ch. 4's website. Click HERE to read the story.
On October 22 the books from the St. Alphonsus library were unloaded at their final destination at the village of Ogoni in Nigeria. The books were discovered last October in a storage room in the activities building of the school, along with quite a few textbooks that were left behind by the charter school. It was estimated that there were over 200 boxes containing over 9,000 books. A new home for the books was sought before they were lost in the demolition of the school buildings. Fr. Anthony Kote-Witah, one of the Capuchin priests who had been assisting at our Sunday Masses was collecting book donations to establish a library at an orphanage he is building in his homeland in Nigeria. Thanks go out to members of the parish, alumni and Knights of Columbus for their help moving the books and loading them for shipment.
To view photos of the project click HERE. To read more, click HERE.

To learn more about Fr. Anthony and his orphanage project visit: theogonishepherdfoundation.org
---
Rosary
---
Events
Office Hours
ST- ALPHONSUS~ST. CLEMENT PARISH
Parish Office: 7469 Calhoun St., Dearborn, MI 48126
Phone: (313) 581-5218 ~ 581-7495
Fax: (313) 581-4233
Email:
[email protected]
OFFICE HOURS:
Monday – Thursday
9:00AM - 3:00 PM
Friday
9:00 AM – 12:00 Noon
Church address: 13540 Gould St., Dearborn, MI 48126
ALLEGRIA VILLAGE CHAPEL (formerly Henry Ford Village):
15101 Ford Rd., Dearborn, MI 48126
Phone: (313) 846-7712 ext. 1121
Mass Times
WEEKEND MASS TIMES
St. Alphonsus ~ St. Clement

Saturday 4:00 pm (Confessions @ 3pm)
Sunday 10:00 am

Saturday 6:00 pm
@ Allegria Village Chapel (formerly Henry Ford Village)

WEEKDAY MASS TIMES

Monday 8:30 am
Tuesday 8:30 am

Thursday 8:30 am
Friday 8:30 am
Our Priests
Administrator

Associate Pastor
Weekly Readings
Weekly reading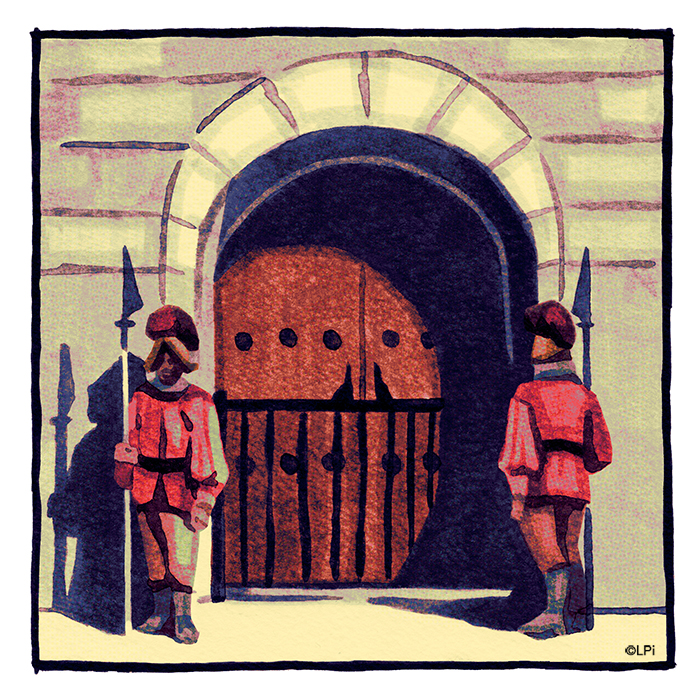 Weekly reading
Readings for the week of December 3, 2023
© Liturgical Publications Inc
Saint of the Day
12/07/23 7:00 am
12/06/23 7:00 am
12/05/23 7:00 am